Our Very Own Maternity Session | Lynchburg, VA
Being in front of another photographer's camera can be SO weird! But It always gives us a fresh perspective on how our own clients feel, and it gives us some great ideas of how to serve them better too. But that's not the primary reason we got all fancied up in front of the camera with the very talented (and very awesome friend) K. Jugar Photography. He wanted to start our session with a lifestyle shoot in our loft, and they truly are my favorite images of the whole day! Just us hanging out, being pregnant, livin' life as usual. Then once Hadassah woke up from her nap and daddy tossed her around a little bit, we got dressed and went out in the snow for the rest of our session!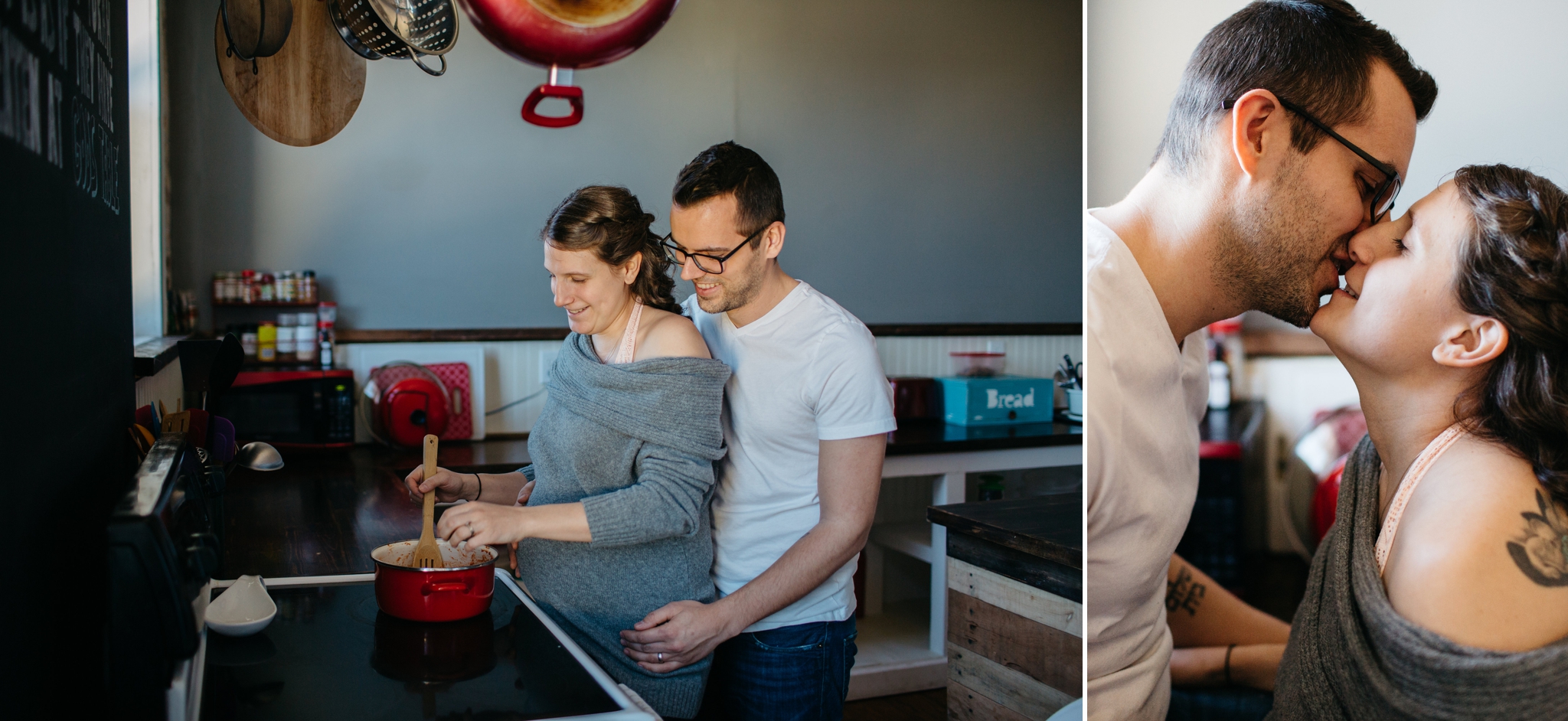 I can't believe that it's only a few more days until our next little munchkin arrives on the scene. Life is going to change dramatically, but we couldn't be more excited. These images will be something that we will cherish forever. We're enjoying the last few days of only having one little one to chase after. Anxiously counting down the days until little one arrives. I'm excited that our children will be able to look at these images and know that we loved little one even before they arrived. And also that they will be born into a family already filled with love and laughter.
Alright, now I have to go design an album and maybe some wall prints...