Alden & Jessica's Blue Ridge Engagement Session, Pt. I | Virginia Wedding Photographers in Downtown Lynchburg
We were so blessed to meet Alden and Jess, and it almost didn't happen - they got engaged just two days before the wedding expo where we met them!! He had made plans to propose at one of their favorite restaurants, but once they arrived, he knew he would never be able to make it through dinner - so he got down on one knee and proposed right there in the parking lot, while people watched from the restaurant and traffic backed up. Jess immediately started thinking about the wedding, and she registered at the last minute for the Lynchburg Bridal Expo!

It was a bitterly wet, cold, icy day at the expo, but they braved the dangerous weather and when we met them, there was an immediate connection. Jess worked in yearbook back in high school and now she's a yearbook consultant for multiple schools - and guys, she understands the power of printing photos and handing them down from generation to generation!
We met in downtown Lynchburg for the first half of their engagement session. They love the community because of its historic charm and amazing revitalization in the past few years. We found lots of bright pops of color in the early spring weather, and it was awesome exploring the area with them. As the sun began to set, we jumped in our cars and headed for the mountains... coming next.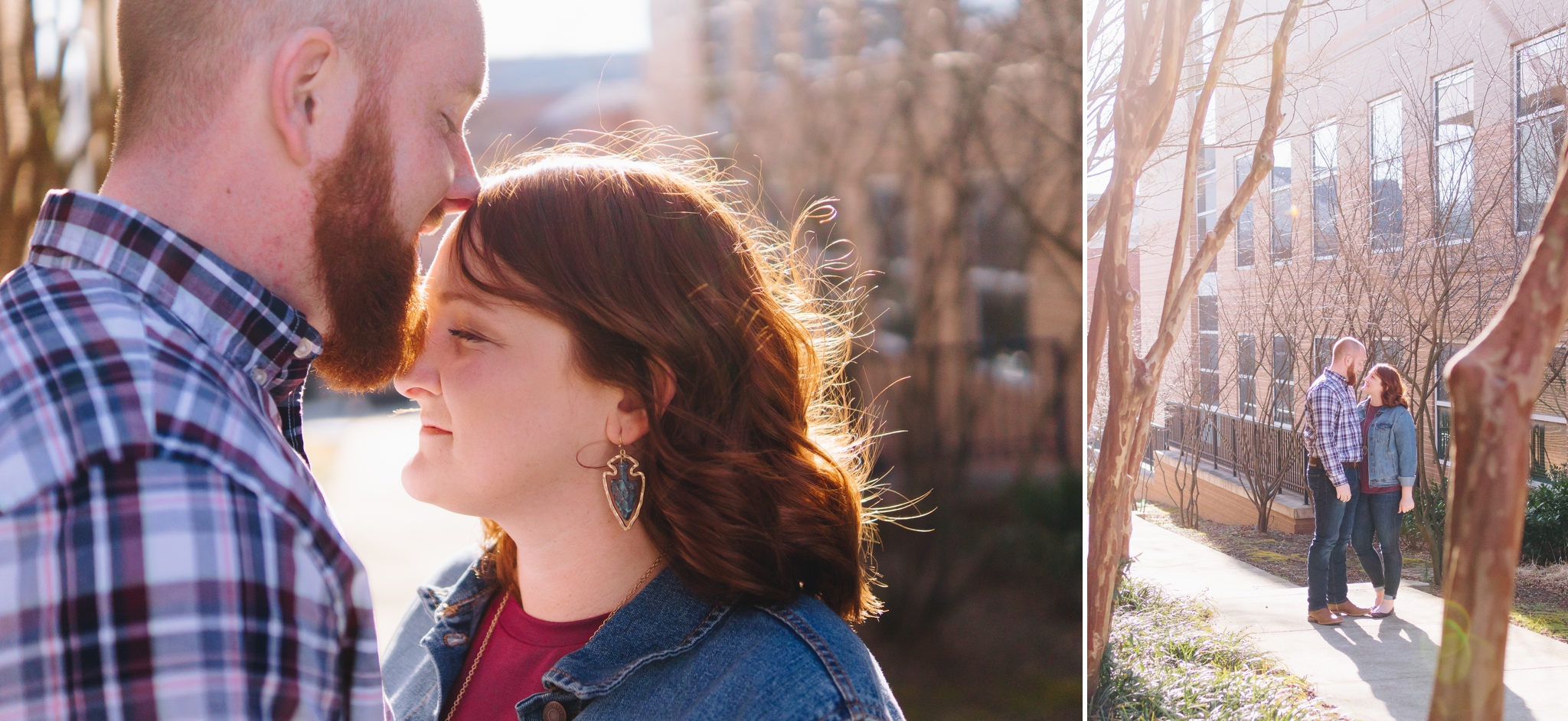 LOCATION: Downtown Lynchburg, Virginia